Challenge the Bull Bottom Corn Maze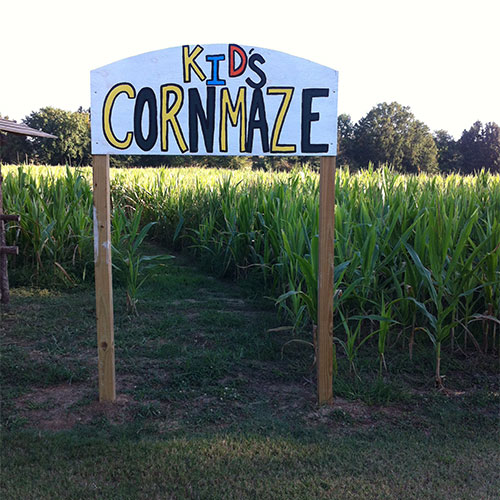 Don't miss the fun and challenge of finding your way through our twisting, winding, and ever-so-confusing corn maze! We'll show you the way in, and hopefully, after a whole lot of fun and maybe a few surprises, we'll see you again when you make it to the exit. But don't worry, we got an ol' sniffer hound that will probably find ya after a few weeks, if in case you don't show up by sundown.
The Bull Bottom Pumpkin Patch and Corn Maze is located in Duck Hill, Mississippi, just minutes from Grenada and Winona and conveniently located just off Interstate 55. We offer a full day of clean, wholesome outdoor fun for the whole family. In addition, we have farm animals to see, a great hayride, giant jumping pillow, corn boxes for the little ones to play in, and you can ride the cow train, explore the giant slide, and of course go out into the best pumpkin patch you've ever seen.
Make Bull Bottom Farms a family favorite tradition! Come back every year to find the perfect pumpkin. Don't forget your cameras!